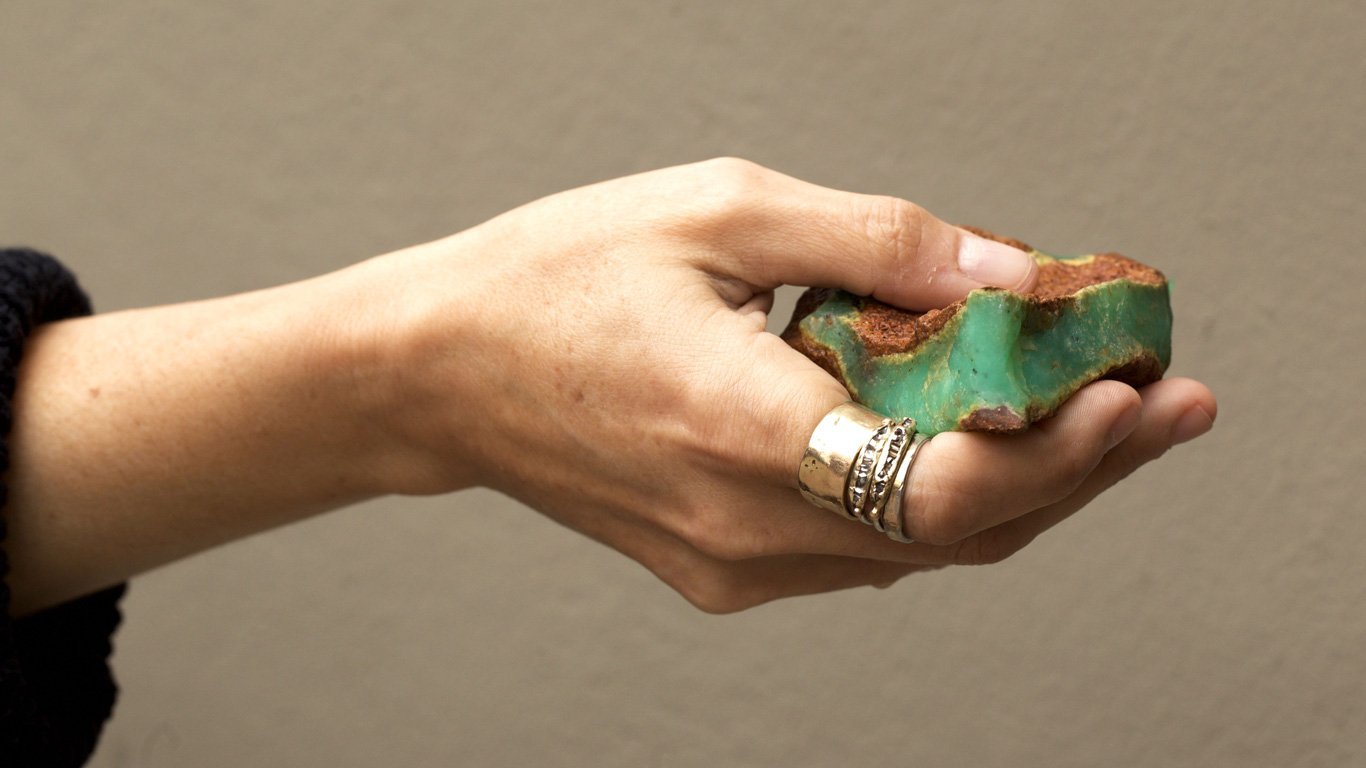 Chrysoprase History & Mythology - The Choice of Great Rulers
Chrysoprase is a rare variety of chalcedony, known for its gorgeous apple-green color. Chrysoprase derives its name from the Greek words 'chrysos' (gold) and 'prasinon' (green). Deposits of chrysoprase have been mined in Australia, where it is often known as 'Australian Jade'.
Chrysoprase History - A Favorite of Great Rulers

Chrysoprase was carved out and used to fashion seals and signet rings by the ancient Romans and Greeks.

According to legend, Alexander the Great would always keep a chrysoprase on his belt whilst in battle, remaining undefeated. Unfortunately for Alexander, he misplaced his lucky gemstone one day when he was bathing in a river and from then on, he began to suffer and lose in battle.
The ancient Egyptians also used chrysoprase for practical purposes such as sealing letters, but they would also wear pendants, amulets and other jewelry made of chrysoprase.
In the 18th century, chrysoprase was chosen by Frederick II of Prussia, (also known as Frederick The Great) to adorn his recently constructed lavish Summer Palace, Sanssouci Palace in Potsdam (modern day Germany). Frederick was so enchanted with his new residence that he would spend most of his year there.
Fondly remembered today as an excellent general, leader and patron of literature and the arts, he was an example of 'Enlightened Absolutism', so it's no surprise that Sanssouci Palace contains a concert hall and library of more than 2000 books, and it was there that the old king passed away, peacefully, in his favorite armchair.
There seems to be a pattern of 'Great' rulers falling in love with this gorgeous gemstone.
Where Is Chrysoprase Found?

Deposits of chrysoprase can be found in various countries, with most European chrysoprase being mined historically in Lower Silesia, modern day Poland. Deposits can also be located in the United States of America, Indonesia, Germany, Tanzania and the aforementioned Australia.


Chrysoprase Properties
Chrysoprase is a 'cryptocrystalline' variety of quartz meaning that it's made up of crystal structures so fine, that they can't be seen as distinct crystal particles under normal magnification. This also means that chrysoprase is a hard stone, with a hardness of 6-7 on the Mohs Scale. 

Due to this hardness, chrysoprase can be intricately carved, and this is what made it so popular historically for making seals and jewelry.