Article: From Raw Gemstones to a Variance Cut Stone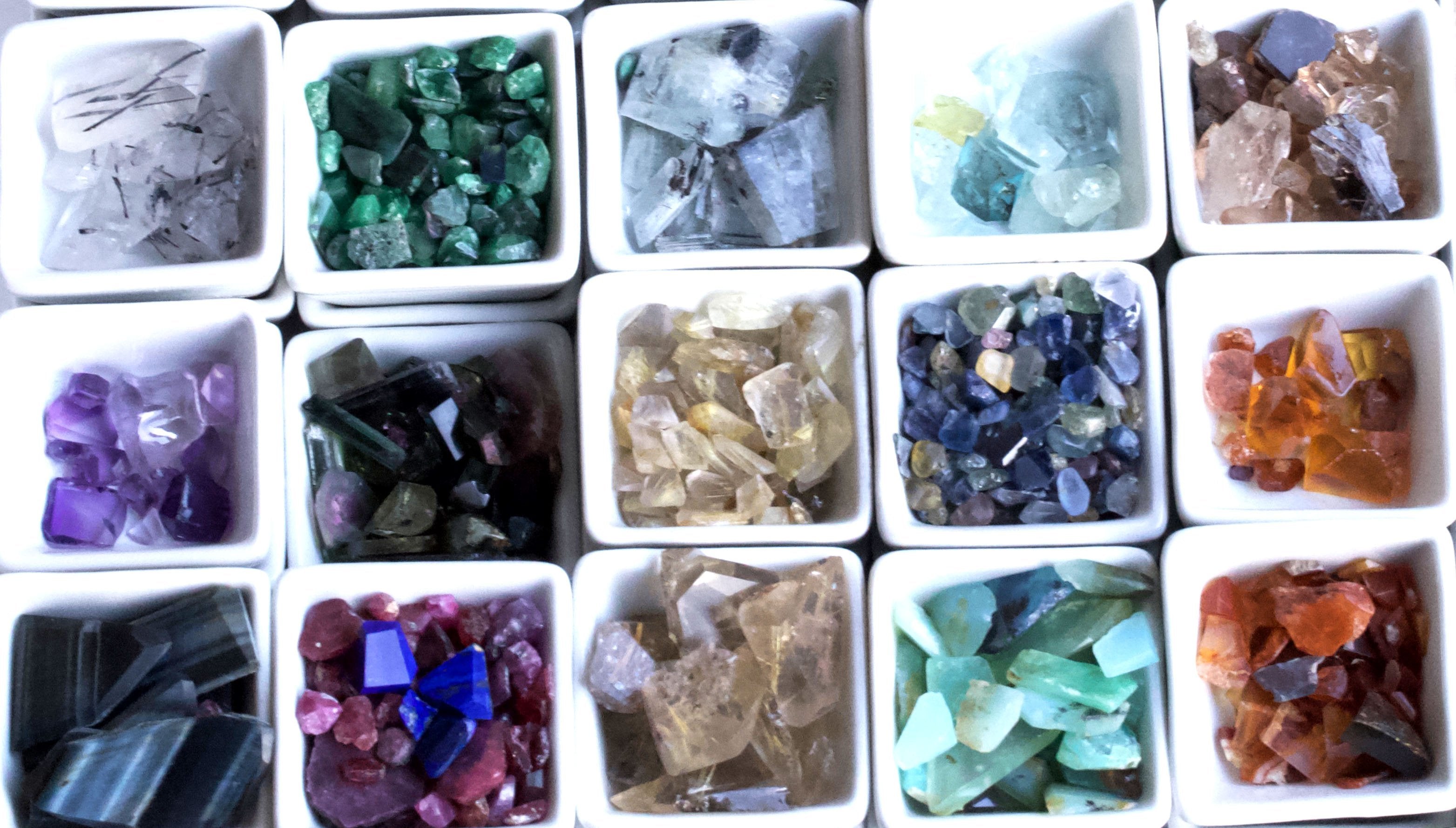 From Raw Gemstones to a Variance Cut Stone
We've heard our work described as raw gemstone jewelry.
We always start with rough gemstones but we cut and polish each stone in a minimalist fashion. We look for natural formations, inclusions, and textures to expose the essential character and beauty of each raw gemstone. While we appreciate the allure of a brilliant precious gem, we've expanded our selection to include stones that are rarely seen in fine jewelry.
We source raw gemstones from all over the world.  We're always seeking out better quality rough stones and cultivating relationships with miners and gem dealers.  Our priorities in sourcing raw gemstones is not always consistent with the industry standard.  For instance, we love color variation.  We accentuate it in our cuts even though the mainstream standard of beauty is color consistency. For us, to put it simply, we find color variation to be beautiful and interesting.
 
Another aspect we seek out in raw gemstones is natural formations.  These exterior surfaces would normally be cut away and discarded as they don't work with traditional gemstone cuts.  For us, the natural formations bring out better light patterns and complex shapes.  
The outcome of our approach to stone cutting is that we have very little waste.  Traditional cutting methods only yield about 30% of the rough stone.  Our methods yield about 80% of the raw gemstone. You can view and create y
our own
Made To Order piece right here
.